25 Years of Customer Service
IC Technology specializes in hardware & software solutions for Digital Content Creation, 3D Animation and Video Production. Our services include workflow design, product training and on-site support. We have been in business since 1989 and we are one of Canada's top Media and Entertainment dealer and the longest standing Canadian dealer for Autodesk 3D Studio MAX and Maya. We offer the largest selection of professional products and solutions, for Video Editing, 3D Animation, Storage Systems, Servers and Rendering Farms.
Custom Solutions for the Media & Entertainment Industry
We are the vendor of choice for many Animation Studios, Broadcasters, Film & Video Production Companies because of our unique and cost-effective systems and solutions for this industry. Over the years, our expert knowledge of the Production Pipeline and Workflow, has resulted in designs and fabrication for Rendering Farms, Storage Servers and Custom Workstations. Together with a high-level of customer support and relationship, IC Technology is a compelling choice as your vendor. IC Technology delivers, training and supports the whole solution; Software, Hardware and Installation.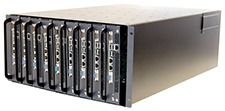 IC Technology Reseller Products

IC Technology (c) 2014 - North America - Middle East